NEW CHAIRMAN OF ANGIMEX WISHES TO REVIVE THE BUSINESS ONCE KNOWN AS "RICE KING"
22/07/2021 | 14:14
With the purpose of developing An Giang homeland, Angimex focuses on developing in the core fields of agriculture, high-tech agriculture, value-added products for agriculture and winning the prime land auction in Long Xuyen
On July 22, 2021, An Giang Import-Export Joint Stock Company (Angimex, stock code: AGM) successfully held the Extraordinary General Meeting of Shareholders 2021. This General Meeting attracted the attention of investors when AGM's shares doubled compared to the last 5 months, to 30,000 VND/share with the change of major shareholders.
The General Meeting of Shareholders approved the proposal to dismiss 4/5 former members of the Board of Directors representing Nguyen Kim Investment and Development Joint Stock Company and elect a new member of the Board of Directors for the term of 2021-2025. Accordingly, Mr. Do Thanh Nhan was elected to become the new chairman of Angimex.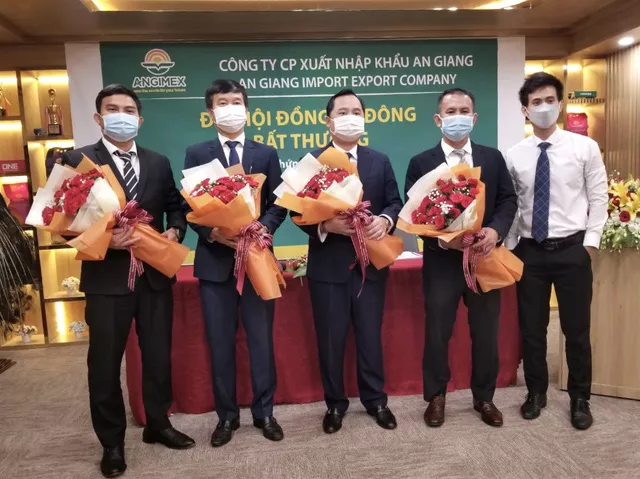 Not only appearing at Angimex, from the beginning of 2021, Mr. Do Thanh Nhan successfully acquired Bao Thu Company (Code: BII), and bought over 51% shares of Truong Giang Construction and Investment JSC (Code: TGG). Therefore; in less than 6 months, Mr. Nhan acquired 3 companies listed on the exchange ready to serve his Louis ecosystem.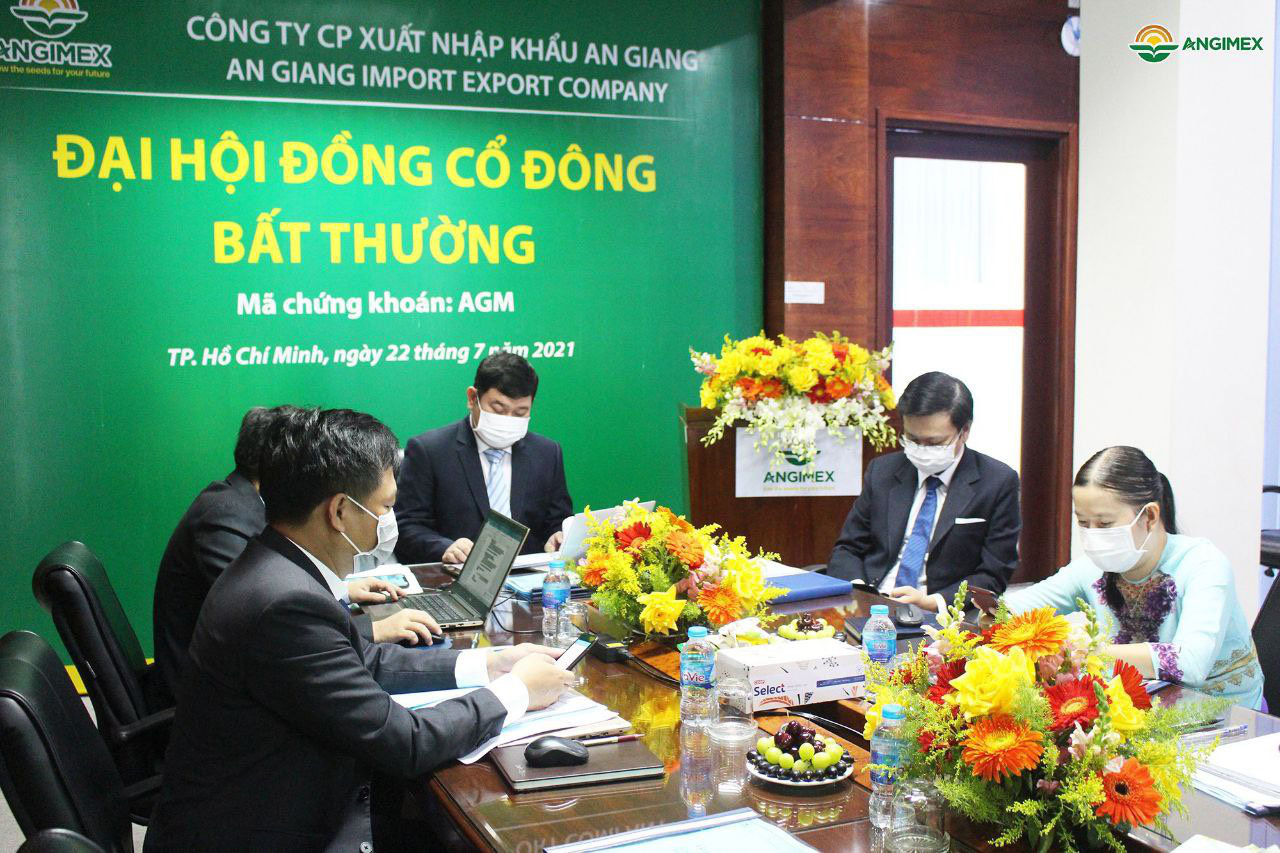 At the meeting, Mr. Nhan said that the acquisition of Angimex from Nguyen Kim came from the desire to revive the business that was known as the "rice king" for a while, contributing to the construction of his hometown An Giang.
Based on the advantage of 45 years of operation in the rice industry, Angimex only focuses on developing in the core areas of agriculture, high-tech agriculture and value-added products for agriculture.
According to information from the auction center of An Giang province, "It is known that Angimex recently won the auction of a prime land plot in Long Xuyen city, with an area of 16,266 m2, which is planned to be a complex of high-rise commercial services, houses, luxury apartments and 5-star hotels". Could you share more about the above information and direction of company?"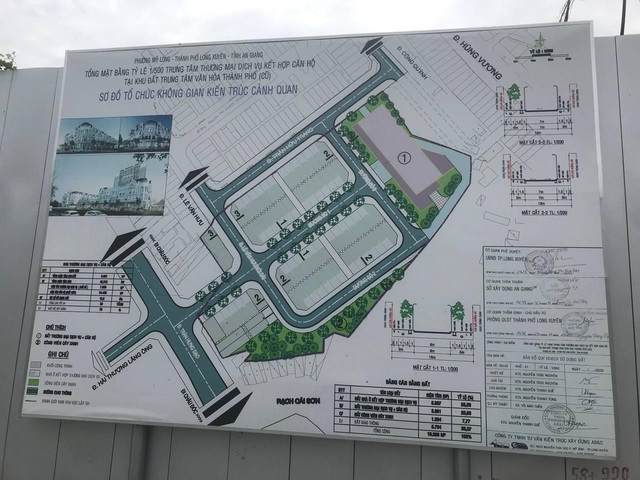 Image of 1/500 planning of the project
.
Mr. Nhan shared "It is true that recently, the company has won an auction of about 1.6 hectares of land in the old cultural center of Long Xuyen, which was planned as a high-rise services & trading complex, houses, apartments and the largest 5-star hotel in An Giang province today.
The auction of the above land is aimed at building and developing the beautiful homeland of Uncle Ton, giving convenient and modern services of Ho Chi Minh City on contributing to the modernization of Long Xuyen city in particular and An Giang province in general. This is also a profitable investment opportunity to increase profits for investors and improve workers' lives."
However, he also affirmed that Angimex would not encroach on the field of real estate; however, the company would cooperate with other units under Louis Holdings ecosystem such as Louis Land (BII), Louis Capital (TGG) in this projects, who had experience in real estate and construction.
After the above deals, the investors expect Louis Holdings' IPO - the "child" of Mr. Do Thanh Nhan in the future, the resonance from Angimex (AGM) and Louis Rice will contribute to the consumption from 800,000 to 1,000,000 tons of rice/year, giving the expected revenue of over 5000 billion VND/year. In addition, with the resonance of listed companies in the Louis ecosystem such as: Louis Land (BII), Louis Capital (TGG) along with other potential investment projects of the group such as the project to develop high-tech agriculture and value-added products from rice, Louis Trade Center project (Long Xuyen City), Louis Sea View project (Lagi - Binh Thuan), bad debt securitization project... will contribute to bringing wealth and prosperity to investors.
Source:
cafef
Bài viết khác